Celebrate your special day with us and our alpaca family!
Basic Package – $220 + HST
A 2 hour birthday party with up to 8 children ($15 + HST per additional child).
A general itinerary is as follows:
Guests arrive
Alpaca 101 with an introduction to our alpacas
Small group visits with the alpacas, including a chance to feed them
Play time while everyone gets a turn with the alpacas (depending on age and size of group)
Visit with our goats
Food time
Present time
Time permitting visit with other animals
This packages includes cake.
Adult Package – $220 + HST
A 2 hour birthday with up to 6 people ($35 + HST per additional person). Please also note that in this packages, children 4 and under are not charged.
You will have the chance to learn more about these amazing (and adorable) animals, feed them, and walk one. Followed by some relaxing time with food and drinks!
This packages includes a charcuterie board.
Both packages include drinks, plates, cutlery, and cups. Our venue is also personally reserved for your group for the duration of the party. All packages are customizable, so contact us to start creating the perfect alpaca filled day!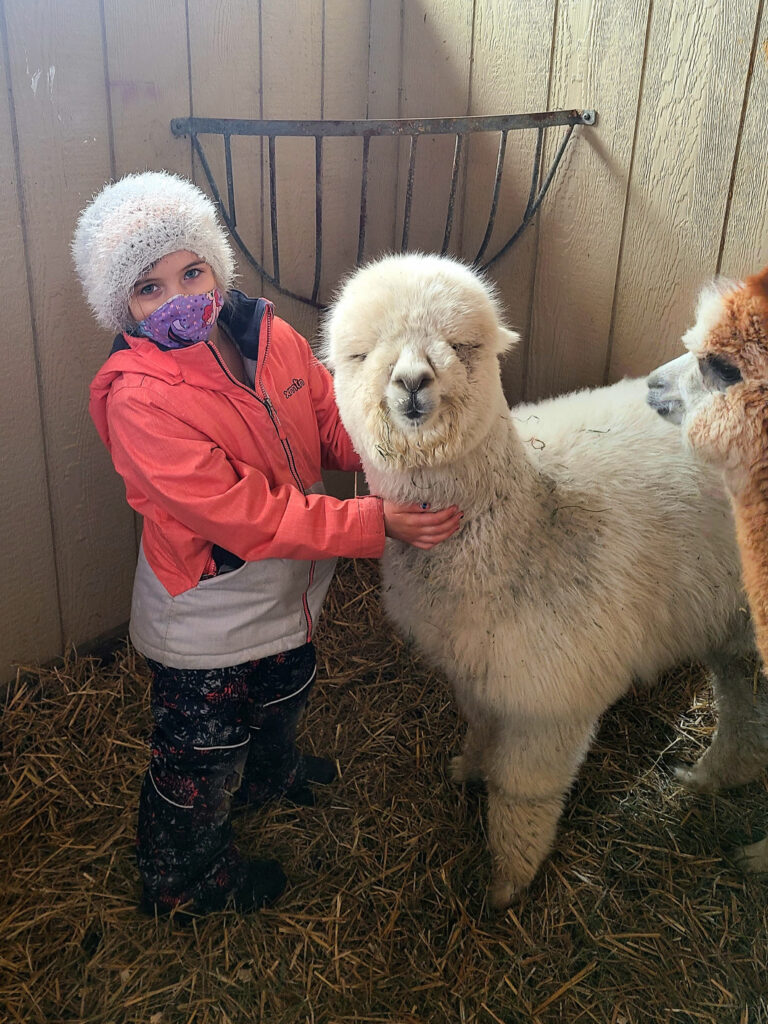 Add-Ons
The prices for the following add-ons are available during booking:
Additional time (cost per 30 minutes)
Mini putt
Loot bags
Pizza
Vegetable trays
Fruit trays
Booking
To book a birthday party, please email rosetta.hil[email protected], or send us a message to our Instagram or Facebook!
A deposit of $50 is required at the time of booking. This deposit is refundable up to 1 week of the booked date. If there is a cancellation within 7 days of the booked date, deposit will NOT be refunded.